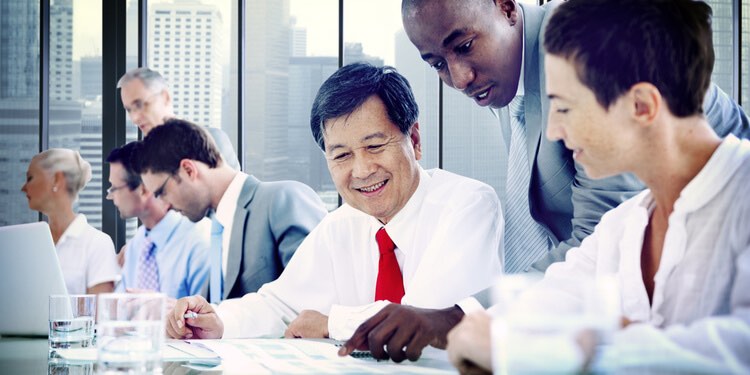 Enhancing employee engagement, retention and growth through a corporate mentorship program
A mentoring program in the workplace can be a valuable asset for both current and potential employees. Mentoring can be the crucial factor that separates career advancement from stagnation, as shown by research.
According to CMI, one in three managers are interested in enhancing their coaching and mentoring abilities.

HBR reports that while 80% of young managers consider mentoring to be important, only 28% of their employers offer mentoring opportunities.
Research consistently demonstrates that the primary reason employees choose to leave an organization is the absence of opportunities for career growth and development. Mentoring has been shown to be an efficient means of engaging and supporting employees, fostering their skills and understanding and elevating job satisfaction.
Deloitte Research Brief (2012) indicates that employee retention is 25% higher for those who have participated in a corporate mentoring program.
Mentoring is one of the top factors in retaining top talent. It is a process that involves identifying a mentee's goals and abilities, evaluating their achievements and difficulties, and assisting them in using this information to advance their career.
Through matching employees with the appropriate mentor, organizations can cost-effectively transfer valuable skills, develop new ones, establish valuable connections, assist in career planning, foster strong teams, and enhance employee engagement and retention.
A mentoring program in the workplace can support a wide range of initiatives such as:
Attracting and retaining top talent
Introducing new employees to the organization
Managing rapid expansion
Navigating organizational change
Sharing expertise and knowledge
Building team unity
Enhancing both technical and interpersonal abilities
Fostering the growth of high-performing individuals
Ensuring alignment with the organization's culture, objectives, mission and vision
A mentoring program in the workplace can be a powerful tool for improving both technical and interpersonal skills. It can also increase employee retention and assist with career advancement. As employees are ambassadors for the company, investing in their job satisfaction and engagement is crucial.
Additionally, mentoring programs can bridge any gaps and tensions between different generations of workers by connecting younger or less experienced individuals with older, more experienced ones. Bridging these divides thereby fosters the development of both business and people management skills and can be a mutually beneficial experience for both mentor and mentee.
Mentors can often find that the mentoring program allows them to:
Reflect on their own leadership style and improve it, while also helping others to achieve success
Experience fulfilment from sharing their wisdom and expertise with others
Develop the ability to connect with younger generations
Expand their professional networks
Learn about new technologies and industry trends through "reverse mentoring"
Mentees can benefit from:
Obtaining guidance and resources to acquire new skills, knowledge, attitudes, and cultural awareness
Receiving encouragement and support for accelerated personal and professional development
Increased self-assurance
Learning from experienced role models
Expanding visibility and opportunities within the work environment
Feeling more appreciated as an employee
Developing communication skills and broaden their professional network
To find out more, request your free demonstration of the PLD workplace mentoring platform and have a chat about how it could work for you.