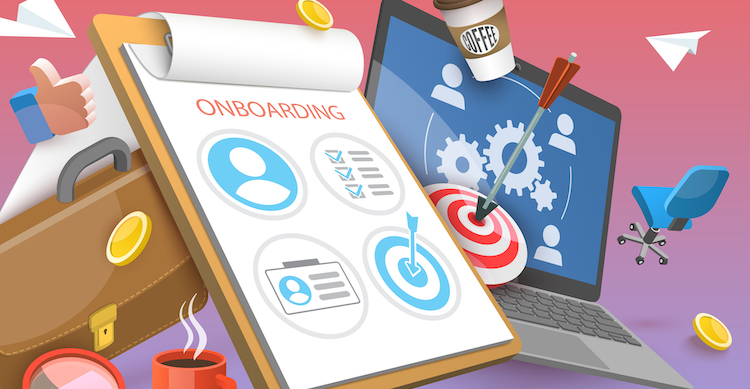 The post pandemic work landscape means more people are now working remotely and adapting to the virtual work environment. This is throwing up all manner of new challenges that we need to work through, not least how to successfully onboard and retain new employees. This is where onboarding mentoring for new employees can really add value.
The employee on-boarding process is to help a new employee to feel welcomed and integrated into their new organisation and get them performing their new job as quickly as possible. Pre pandemic most employees would have spent their induction period in a physical workplace environment, mixing with peers and absorbing the company values.
With the advent of remote working this is often not the case and so immersing new employees in company culture and helping them to feel part of the organisation can be a more difficult challenge than it was. Onboarding now requires a little bit more creativity and adaptation.
Onboarding mentoring enables new employees to receive individualised attention, making the work environment more welcoming for them and helping them transition better. In fact, the mentoring process can start as soon as a job offer is accepted, by matching the newbie with a mentor before their official start date.
According to a key study by Intelligence Group 70% of millennials deem mentoring critical to their success and with millennials making up 50% of the global workforce it is important to meet their needs and expectations in order to attract and retain future leaders.
So, mentoring can not only help with initial onboarding, but over time it can help to ensure employees are retained; an important consideration when on average 50% of senior hires leave their new role within 18 months.
And to really back up the importance of mentoring a Wharton study, found that people who mentor got promoted 6 times more often than people who didn't and mentees were promoted 5 times more often, and most importantly retention was 20% higher in both groups five years later.
Benefits of Mentoring
A mentoring program means that career development can continue regardless of remote working, with mentors creating a safe space for career conversations. Mentees can use their connection with a mentor to lower anxiety about a new role and to work with the mentor to develop a vision of how they can thrive in their new career.
The interaction from mentoring increases social engagement and reduces the feeling of loneliness and isolation that can result from remote working.
It's not just mentees who can benefit from the mentoring relationship. Research has shown that mentoring programs offer benefits for both parties involved. Being a mentor can bring many mental benefits. The experience gives the mentor a chance to revisit obstacles they have overcome and the successes they have achieved, which can help focus on the positive aspects of life.
Mentors can provide support that will enable mentees to settle in quickly, develop new skills, take on bigger challenges and act as a sounding board. Mentors aren't there to rescue or fix everything for their mentees. Instead, they provide strategies, skills, and resources that mentees can use to learn and to grow so that they can address their challenges themselves.
Failure to get the onboarding right could mean the early exit of a promising new hire and that comes with a hefty financial cost.
To find out more about running an onboarding mentoring program get in touch today.