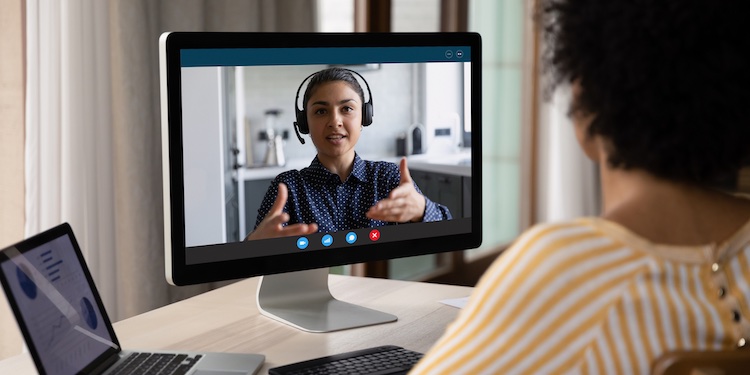 A recent article in People Management Magazine reported that 75 percent of senior HR leaders believe economic uncertainty is impacting their company's learning and development strategy for 2023, with many looking to cut training costs as a result.
The study conducted by Corndel revealed that 49% of organisations with an L&D strategy in place will be spending less on their programmes this year as a result of the current economic climate.

The same study also showed that 60 percent of workers are more likely to choose a role with a career progression plan over an identical job with a higher salary.
This is quite a conundrum for any HR professional. As training budgets are being axed it is time to get creative in looking at ways to provide the career progression support your people are looking for, and the succession planning and talent development your organisation needs to succeed – without blowing the budget!
A great option is to introduce a mentoring programme. This can be a high impact yet low cost way to provide employees with the support and development they are looking for.
What is mentoring?
Mentoring is a one-to-one relationship, usually over a set period of time, in which an established business or professional person (mentor) provides consistent support, guidance and practical help for a less experienced person (mentee).
During the mentoring process the mentor shares their personal skills, knowledge and experience with the mentee to enable him or her to explore their personal and professional situation. The mentee is able to gain the skills, knowledge and confidence to perform at a higher level, and has access to impartial, non-judgmental guidance and support. It is a two-way process in which the mentor and mentee work together to set and achieve predetermined goals and objectives.
What are the benefits of mentoring over training?
Experience
A mentor will have direct industry and/or skill expertise and can tailor the learning to reflect that. A training course will often be facilitated by someone who may not have that necessary industry experience and who will be pitching the training to the needs of the "average" course member.
Long term
Training tends to take place over a relative short period of time; hours or days. There is only so much information that anyone can absorb during intense training sessions. However, mentoring sessions can be shorter and spaced out over an extended period, meaning the mentee is less likely to become overloaded and more likely to have the time to put their new skills and knowledge into practice, with the support of the mentor who can help them refine and apply their new skills and knowledge and ensure that the learning transfers back to their work.
In a training environment support is provided in the session, with some limited interaction after the session. Mentoring on the other hand offers ongoing support, enabling the learning to be an iterative experience as the new knowledge is being put into practice
Motivation
In a mentoring relationship it is generally up to the mentee to initiate the relationship due to their drive and motivation to learn and develop. If a trainee is required to attend training, the motivation may be much lower and consequently the learning less effective.
Highly personalised
Mentoring is a one to one, highly personalised experience that ensures the mentee's learning is highly tailored to them, rather than to a group of different people all with slightly different needs.
Whilst training will always be relevant in the workplace, particularly when it comes to developing practical skills and achieving short term goals, mentoring can be very effective when it comes to developing and progressing a longer term development plan and goals.
And the real beauty of the mentoring relationship is that it is not just the mentee who benefits, the mentor will also develop new insights and knowledge from their mentee, along with the satisfaction of using their accumulated knowledge and experience to help others progress in their careers.
If you would like to find out more about how to set up and run a mentoring programme in your organisation why not download one of our free guides.