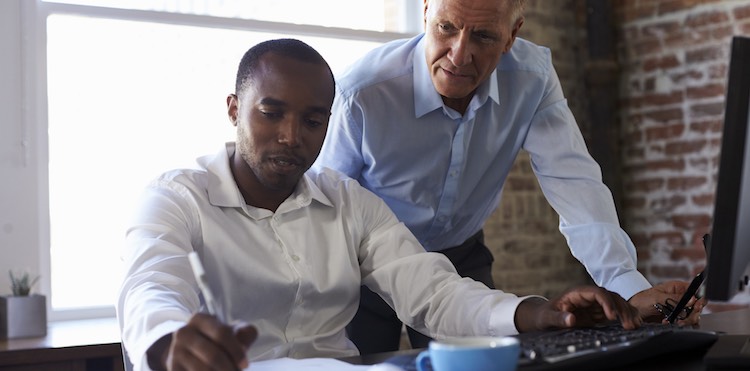 Upskilling and reskilling workers while maintaining performance levels is becoming an increasingly important priority as organisations prepare for the future of work.
A recent study of some 2,000 knowledge workers from Wainhouse Research found that the youngest workers and the oldest workers have similar preferences when it comes to workplace learning — and that all learners want a variety of approaches.
Many who talk about learning in the workplace tend to think of the generations as significantly different in their preferences. Wainhouse's findings show this is not the case. Across all the generations, learners prefer a range of tools and delivery methods.
The study dispels the myth that older generations don't like technology. Of the nine learning methods examined by the study, instructor-led training, short-clip video, and coaching and mentoring were the top three learning approaches cited by respondents overall.
Coaching and mentoring appeals most to the oldest (50+ years old) and youngest learners (21-25 years old) out of all age groups in the workplace.
Young workers find informal conversation with a subject matter expert to be extremely useful. As workers age, this becomes less of a top priority. However, by late career the trend reverses again, and the 50+ group shows greater interest in informal conversation than those in mid-career.
Overall, the study shows that mid-career workers aged 33-49 differ most sharply from other cohorts. For this group, short-clip video is the second-most preferred approach to learning.
Younger workers require direction as they start their careers, hoping to navigate the new waters of the work environment and a particular company culture with some help.
In fact, the millennial generation is sending a strong message to employers: mentoring is a must-have – and if we don't get it, we may leave.
Millennials: we want mentoring – or we'll take our skills elsewhere
A study by Deloitte suggested millennials who intend to stay with an organisation for more than five years are twice as likely to have a mentor than not. In the same survey, the millennial respondents said an ideal working week would include significantly more mentoring and coaching time than they currently receive.
Workplace mentoring can be a win for mentees, the person doing the mentoring and the employer. In a survey by the Association for Talent Development, organisations with formal mentoring programs rated higher employee engagement, retention and growth of high-potential employees as the top benefits of mentoring.
In an environment where the shelf life of skills is shorter than ever and employees are staying in their careers longer, the oldest workers want to continue to learn and grow so they remain relevant. Naturally, they want input and guidance from experts and mentors who can help them continue to navigate the waters of change.
Reverse mentoring can be an ideal tool to use with both older and younger employees. Pairing a younger employee with a strong technical skillset with an older worker with strong institutional knowledge can yield benefits in terms of improving older employees' technical skills while helping younger employees deepen their knowledge of the organisation's culture. Hosted in-person or virtually, these programs can ensure workers adapt together and build a deeper learning culture across the organisation.
Mid-career workers and managers are among the most time-crunched of all workers. Sitting at the junction of strategy and execution, these workers rarely have time in their day to sit down and connect with another manager for guidance or mentorship. In their minds, short, to-the-point learning fits into their workflow works best.
For organisations taking a blended approach based on not only generational preferences but also job role and level is required. Organisations that consider this range and find ways to deliver ongoing opportunities for short- and long-form training in a range of offerings — video learning, informal conversations, coaching and mentoring programs, bite-sized training content— will support greater learner engagement and skill retention as we face rapid change.
When an employee feels they are invested in, they want to learn and grow even more.