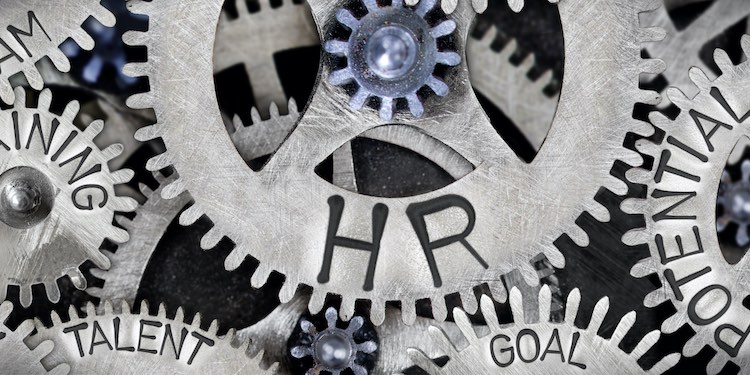 A survey by Accountemps, found that 86 percent of CFOs believed that having a mentor is somewhat or very important for career development – yet only 26 percent of workers have a mentor.
Tom Peters is often quoted as saying "Leaders don't create followers, they create more leaders." But that doesn't occur by chance. Much like business strategy and cost optimisation, creating leaders requires diligence and forethought.
In the same way, creating a mentoring program that can be used not only for high potential mentoring in order to develop leaders but to develop the potential of every employee also requires careful planning and development.
Mentoring is a professional relationship that connects less experienced workers (the mentees) to mentors to increase the effectiveness of peer to peer learning and knowledge transfer. It enables effective skills and knowledge transfer.
Mentoring increases retention, promotion rates, and employee satisfaction.
Here are five reasons to establish a mentoring program that benefits your organisation.
1. Attract, Engage And Retain Talent
By 2025, 75% of the workforce will be millennials, but the majority of them are unsatisfied with how their leadership skills are currently being developed. In fact, two-thirds said they would take a pay cut in order to work at a company offering good mentorship opportunities.
Mentoring is a popular concept among millennials and Generation Z because their work styles often revolve around development, value and appreciation of their expertise.
To engage and retain these valued employees, organisations need to formalise mentoring programs and offer them to workers who want access to leaders and ongoing career direction. The mentoring process should be voluntary so that both mentors and mentees are committed to the process by choice, rather than railroaded into it.
When the mentee sees that resources have been dedicated to their professional growth, they are more likely to be loyal to the company and better understand their value in the organisation.
The result of a mentoring program will be that participants become very engaged within their own teams. They are likely to become the first ones to step up for new projects and drive change across the company.
2. Reduce Stress And Burnout
The presence of a mentor can be effective in offsetting vulnerability to stress and burnout in individuals who feel powerless to handle challenges in their job.
Mentoring relationships provide the context for mentors to discuss mentee's concerns, share ideas for managing anxieties and help them find meaning in their work. With this support, mentees may also be less likely to engage in counterproductive behaviours such as absenteeism.
To ensure success, mentors must understand mentoring is different to leading or directing employees. They will need to be able to quickly understand the nuances of the mentee's situation, think critically and be influential. It's crucial that both parties are oriented on what the partnership will entail.
3. Accelerate Learning And Competency
The fast pace of innovation in today's world puts tremendous pressure on organisations to be agile. For that to happen, employees need to get up to speed quickly and keep learning constantly.
Mentoring fits the bill by accelerating and supporting the learning process. When formal training and mentoring are used together, mentors can enhance the effectiveness of training by reiterating the ideas discussed during training and help ensure they are put into practice after the training.
4. Facilitate Knowledge Transfer And Leadership Development
Every employee has job-specific knowledge, and organisations want to ensure that intellectual capital stays within the company. Mentoring promotes knowledge sharing and transfer, helping companies minimise the loss of information when workers retire or leave.
In addition to transferring job-specific knowledge, mentoring helps prepare young employees to step into leadership positions vacated by experienced workers leaving the workforce. One strategy to prepare for leadership succession is for current leaders to develop a mentoring program that incorporates current needs and priorities and aligns those with the company's vision for the future.
5. Foster Workplace Diversity
Getting the most from a diverse workforce means putting programs in place that promote interaction and inclusion. Mentoring can support workplace diversity better than diversity training programs alone.
Mentoring can be effective in integrating cultures when one company acquires another or when organisations have offices in diverse countries. By increasing contact among different groups, workers can explore and appreciate one-on-one cultural values and work styles.
Having an engaged workforce starts with you engaging with your employees and a mentoring program is an ideal way to do this. You may even find that your own leadership development benefits from you deciding to help and empower the next generation of leaders.
If you think a mentoring program could benefit your organisation why get in touch and book a demo of our mentoring platform.