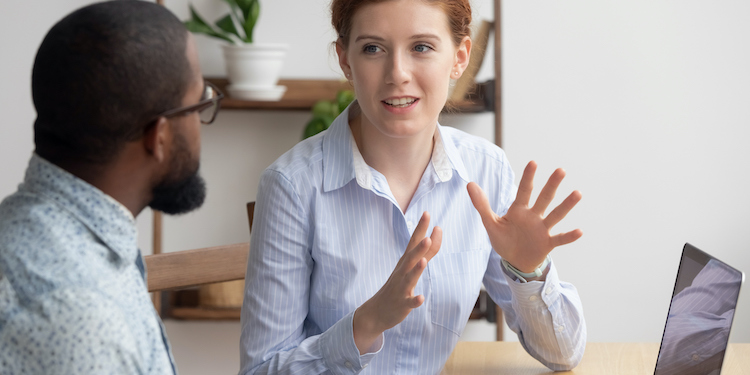 Employee mentoring programs can enable you to get more from your most valuable resource, your employees.
An effective workplace mentoring program could prove to be an important benefit to both existing and prospective employees. It can give your organisation a competitive advantage and help create a positive working environment. Mentoring provides the critical edge that marks the difference between career success and failure, as these studies demonstrate:
83% of professionals would like to be involved in a mentoring program, yet only 29% are in workplaces that offer them. (Robert Walters Recruiting)

80% of young managers cite mentoring as being important to them, whereas only 28% of their employers provide mentoring opportunities. (HBR)

Mentoring increases learning retention, an ASTD study found that managerial productivity increased by 88% with mentoring verses 24% with training alone.

People are 77% more likely to stay in a job if they are in a mentoring relationship—particularly your younger generations. 35% of employees who do not receive regular mentoring look for another job within 12 months. (Emerging Workforce study by Spherion).

Retention is 25% higher for employees who have engaged in a company mentoring program. (Deloitte Research Brief)
Developing the talent you already have through mentoring could lead to a variety of business benefits, including company growth, increased innovation and higher profits.
Mentoring is a process that involves understanding a mentee's ambitions and capabilities, their successes and challenges and helping them to use this knowledge to push their career forward.
Increasing job satisfaction
By connecting your employees to the right mentor, your organisation can provide an extremely cost-effective way to efficiently transfer valuable competencies from one person to another, build skills, create valuable networks, support career planning, build strong teams and increase employee engagement and retention.
Promote a learning culture
Workplace mentoring programs allow enables knowledge transfer, allowing employees to learn and develop whilst helping to retain valuable information within the organisation by ensuring it is passed on to another generation. Equipping employees with such knowledge is a great incentive that encourages organisational learning, improved competence and progressive employee growth.
Reduce training costs
Workplace mentoring programs can substantially reduce training costs by encouraging members of the organisation to pass on skills and knowledge in a very personalised manner, cutting down the need to use more expensive external trainers and coaches.
Boost productivity
By investing in a workplace mentoring program, you get an opportunity to impart crucial and desired skills to your employees. Skills, such as how to become more productive, how to be more organised at work, and how to prevent common workplace distractions and fatigue, all of which benefit the organisation through boosted productivity, better sales, and even high profits.
A workplace mentoring program can support a variety of initiatives
Talent acquisition and retention
New employee induction
High growth phases
Change management
Succession planning
Knowledge transfer
Develop team cohesion
Skill development - both hard and soft skills
Supporting high potential employees
Ensuring the organisation's goals, vision, mission and culture are properly implemented
A workplace mentoring program can be effectively used to develop both an individual's hard and soft skills. They can be used to boost retention as well as help individuals with career development. Employees represent your brand every day, so it is important to invest in their job/career satisfaction and in employee engagement.
A workplace mentoring program can also be used to help address generational divides and tensions in the workplace. By enabling younger or less experienced workers to connect with older, more experienced ones both business and people management skills can be developed. It will be rewarding for both mentor and mentee.
Mentors can:
Learn about their leaderships style and grow their own leadership skills and help others to succeed
Achieve the satisfaction of passing wisdom and knowledge to others
Learn to connect more effectively with the younger generation
Build wider networks
Benefit from 'reverse mentoring' in the areas of new technology and emerging trends
Mentees can:
Gain support in attaining skills/ knowledge/ attitudes/ culture awareness
Receive encouragement for faster learning and growth—both personal and professional
Grow in confidence
Access role models
Achieve greater exposure and visibility
Feel more valued as an employee
improve communication skills and expanded their network
Why not request a demonstration of the PLD mentoring platform and have a chat about how it could work for you.
Back to the blog