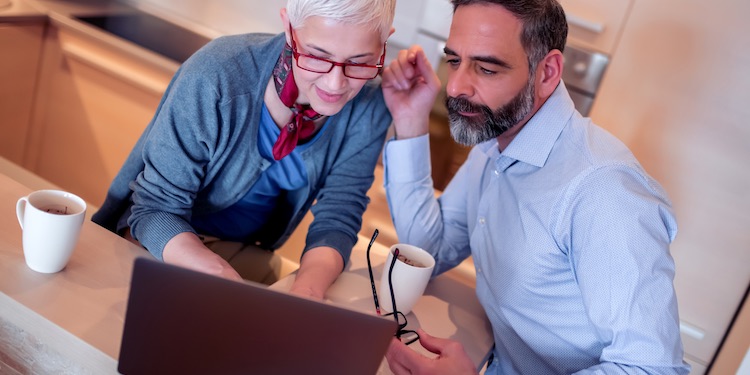 We recently came across an article by Simon Reichwald of Connectr in The HR Director which we found very interesting and reflects our own findings, having provided the mentoring software to support many different mentoring programs over the last 11 years. I would like to share some of the key points that was in the article
With the UK unemployment rate falling to 3.9% in the three months to January 2022 (ONS), people are looking for more than just a great salary when making their career choices. It is becoming increasingly important for employers and professional associations to show that they are willing to provide support for personal progression and development.
Businesses should be looking at the commercial benefits of intergrating a learning and development strategy that sets their organisation and bottom line apart from their competitors. Too many firms continue to include mentoring as a job description benefit, or deliver ad-hoc programmes for the privileged few, and as a result see little impact.
Mentoring done with purpose is a key tool in delivering commercial advantage through employee development, progression and retention. And with rehiring costs estimated between 50-200% of lost employees' salaries [lGallup], the businesses investing in their people will see business productivity and profit rise above the rest.
The productivity benefits of effective mentoring programmes speak for themselves. Mentees are five times more likely to be promoted than their counterparts, and mentors are six times more likely. Yet while 76% of people think mentors are important (Forbes) only 37% of people currently have one. So, why is this?
As someone who has been in the talent space for 25 years, Simon frequently hears about the transformation of businesses, departments and individuals when mentoring is done right and delivered with purpose. This reflects our own experience of working with our clients. Yet only 14% of mentoring relationships start by someone asking another person to be their mentor.
Simon believes the reason for this appears to be that mentoring programmes too often remain small scale – due to being resource-heavy when run traditionally – they are predominantly available to the privileged few who have the existing networks. Employees with limited networks, confidence or visibility of industry role models miss out on the opportunity to engage with a mentor – and as a result, are slower to develop and progress in their career. The lack of investment in these individuals is causing businesses to miss out on the commercial value of this 'unlocked' talent – and lose them to competition.
At PLD we have been helping organisations remove this barrier by making running a mentoring program that is very easy to set up and administer.
In Simon's view, time commitment is a concern for many organisations who already face resource pressures. Traditional mentoring programmes that run to a schedule with allotted time responsibilities per month mean both organisations and individuals shy away from getting involved – with this lack of commitment rendering the mentoring programme small scale in its impact.
Mentoring in the moment of need addresses this by facilitating agile mentoring relationships and communication that fit to the mentor and mentee schedules. This agility allows both short- and in-depth engagement, from a quick message to a full meeting. Again, this reflects our own experience and is why our mentoring platforms are designed to enable agile mentoring.
A recent report showed only 10% of mentees report being satisfied with their mentoring experience, and 82% require more access to mentors. This demonstrates demand for mentoring in the moment of need, so more mentors can support more people and mentees' goals and questions can be addressed.
So, how can businesses deliver on this? According to Simon, action needs to come from the top down. If senior decision makers can see the commercial benefits of mentoring with purpose, this will likely open access to mentoring for many more employees across the UK. Not only will these businesses reduce the risk of losing their most critical asset, they'll also see a spike in employee engagement and productivity.
A clear understanding of what makes purposeful mentoring is key to achieving this. Firstly, it's crucial that mentors are representative of diverse groups and seniorities across the business – so employees of all backgrounds are given access to and visibility of relatable role models and career progression trajectories.
Mentoring Technology
Simon believes that to break down the existing barriers surrounding access to traditional mentoring, and deliver purposeful programmes at scale, businesses must leverage technology. Through removing the manual processes of traditional mentoring, facilitating accurate mentor-mentee matching and enabling data-led impact tracking, technology delivers a user-centric, agile programme in the moment of need. Not only does mentoring technology enable remote working to be viable, but empowers businesses to track the progression and development of their people through a mentoring programme built around their needs and goals.
Mentoring technology facilitates both accurate mentor-mentee matching and enables mentee freedom of choice – which boosts programme success significantly. Research shows mentor-mentee similarity and interpersonal comfort are key predictors of success. This is especially important in ensuring underrepresented talent groups across the business have equal progression and development opportunities.
Through accurate matching to identifiable role models, mentoring technology truly champions inclusion at all levels within the business. The implications of a lack of inclusion are huge – Connectr's research found 75% of those who don't feel like they belong are actively seeking to leave their role this year. But when prioritised, diverse workforces generate 19% higher revenues*. Ethnically diverse businesses see profits 35% above industry average**. Progressing and developing underrepresented talent is no longer a 'nice to have' but commercially essential – and according to Simon, mentoring technology is key in achieving this.
Simon ends by saying that the businesses continuing to ignore the need for more agile L&D strategies put real risk against their overall success and bottom line. To truly unlock their potential, businesses must invest more in their most critical asset – their people. Mentoring with purpose, delivered through technology, removes the barriers overlooked talent groups face to progress and develop in their career – and maximise the value they bring to the business' innovation, productivity and profitability.
We couldn't agree more! If you would like to find out more about how the PLD mentoring platform could help your organisation just get in touch.
*Harvard Business Review
**McKinsey&Company