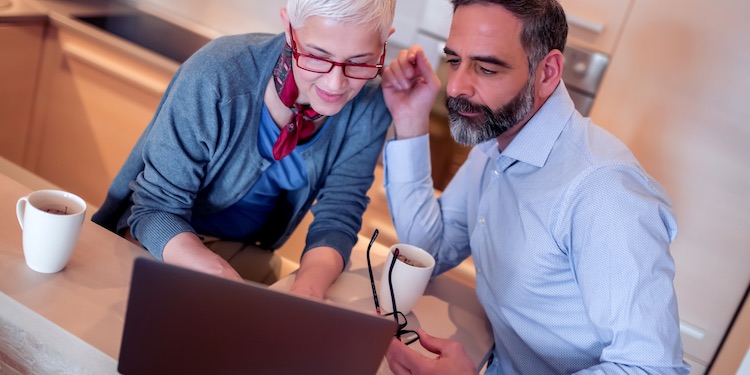 Last updated
Recently, I revisited a fascinating piece penned by Simon Reichwald from Connectr, published in The HR Director. This article resonates with our own experiences, given our many years of supplying the software necessary to facilitate various mentoring programs. Below, I highlight some of the crucial insights that were detailed in the article.
Back in 2022, the UK saw its unemployment rate drop to 3.9% in the three-month period leading up to January, according to the ONS. From that time onwards, individuals started seeking more than just competitive pay in their career decisions. Demonstrating a commitment to personal growth and development therefore became progressively more crucial for employers and professional bodies.
"The expense of rehiring can range from 50-200% of the departing employees' annual wages"
Gallup
Companies should be considering the business advantages of incorporating a learning and development plan that differentiates their organisation and financial performance from their competitors. Far too many corporations persist in presenting mentoring as an employment perk, or in implementing occasional programs for a select minority, leading to only a marginal impact as a result. In times of low unemployment, as happened in 2022, it becomes especially relevant to make sure that internal talent development is part of the company's ethos in order to create better job satisfaction and aid in employee satisfaction and retention.
Mentoring as a tool to achieve a competitive edge
Mentoring serves as a crucial instrument for achieving a competitive edge by fostering employee growth, advancement, and loyalty. Considering that the expense of rehiring can range from 50-200% of the departing employees' annual wages, as indicated by Gallup, companies that invest in human capital are likely to experience elevated levels of productivity and profitability compared to their competitors.
"Working with my mentor changed my life, I never had help from someone in the business that wasn't directly my manager. This has helped me see my career from different angles, build up my confidence and challenge myself in ways I have never done before."
Mentee feedback at Ascential plc
Increased productivity from mentored employees
The advantages in productivity that come from well-executed mentorship programs are self-evident. Individuals who are mentored have a fivefold greater chance of receiving a promotion compared to those who aren't, while mentors themselves are six times more likely to be promoted. Despite the fact that 76% of individuals believe mentorship is crucial, as reported by Forbes, only 37% actually have a mentor. What could be the reason for this discrepancy?
With a quarter-century of experience in the talent industry, Simon often encounters stories of profound change within companies, departments, and individuals when mentorship is effectively and purposefully implemented. This mirrors our own observations from collaborating with our clients. However, it's worth noting that a mere 14% of mentor-mentee relationships actually begin with a direct request for mentorship.
Traditional mentoring programs are often underutilised
Simon puts forward that the limited scale of traditional mentoring programs is a key factor in their underutilisation. These programs, often resource-intensive, tend to be accessible mainly to those with pre-existing networks and privileges. As a consequence, employees who lack extensive networks, self-confidence, or exposure to industry role models are left without the chance to benefit from mentorship. This not only hampers their professional growth but also deprives businesses of the untapped potential these individuals offer, making them susceptible to being poached by competitors.
At PLD our team help organisations remove this barrier by making running a mentoring program that is very easy to set up and administer.
"Our experience working with PLD has been seamless. PLD are extremely responsive and adept at customising the platform to fit our needs"
Ascential plc
According to Simon, the issue of time commitment deters many organisations already grappling with resource constraints. Conventional mentoring programs, which operate on a fixed timetable requiring specific monthly time commitments, discourage both organisations and individuals from participating. This reluctance to commit, results in the program having a limited scope and reduced effectiveness.
Flexible mentoring makes commercial sense
Mentoring that occurs precisely when needed tackles this issue by promoting flexible mentorship interactions that adapt to the schedules of both the mentor and mentee. This flexibility accommodates various levels of engagement, ranging from brief messages to comprehensive meetings. This approach aligns with our own experiences, which is why our mentorship platforms are engineered to support such agile mentoring practices.
A recent study, mentioned by Simon, revealed that a mere 10% of mentees are content with their mentorship experience, while a staggering 82% express the need for greater access to mentors. This underscores the necessity for 'in-the-moment' mentoring, enabling a larger pool of mentors to assist more individuals. In turn, this allows for the immediate addressing of mentees' objectives and queries.
"Great experience - a strong experienced mentor who genuinely cared about my development and made sure we had a structure in our sessions."
Mentee feedback at Ascential plc
So, what's the solution for businesses? Simon contends that the initiative must originate from upper management. If key decision-makers recognise the financial advantages of purposeful mentoring, it's probable that a broader range of employees throughout the UK will gain access to mentorship opportunities. This approach will not only mitigate the risk of losing invaluable talent but also result in heightened levels of employee involvement and efficiency.
Understanding the essence of meaningful mentorship is vital for realising these goals. Initially, it's imperative that mentors come from a wide array of backgrounds and hold various levels of seniority within the organisation. This ensures that employees from diverse backgrounds have the opportunity to connect with mentors who are relatable role models, thereby gaining insights into potential career paths.
Mentoring Technology helps create mentoring success
Simon asserts that dismantling the current obstacles to traditional mentoring access and scaling effective programs requires the use of technology. By eliminating manual procedures, enabling precise mentor-mentee pairings, and facilitating data-driven impact assessments, technology provides a flexible, user-focused program when it's most needed. Beyond making remote work feasible, mentoring technology also gives businesses the tools to monitor their employees' growth and advancement through a mentorship program tailored to individual needs and objectives.
Mentoring technology not only ensures precise pairings between mentors and mentees but also grants mentees the ability to choose, thereby greatly enhancing the program's effectiveness. Studies indicate that the compatibility and rapport between a mentor and mentee are crucial factors for a successful mentorship. This is particularly vital for guaranteeing that underrepresented groups within the organisation have equitable chances for career advancement and development.
"My mentor was very helpful in providing a perspective on how I can improve communications across cultures… Thank you very much!"
Mentee feedback at Ascential plc
By facilitating precise pairings with relatable mentors, mentoring technology genuinely advocates for inclusivity across all organisational tiers. The ramifications of exclusion are significant—according to research by Connectr, 75% of individuals who feel out of place are actively contemplating leaving their current positions this year. However, when diversity is emphasised, companies see a 19% increase in revenue. Businesses with ethnic diversity outperform their industry averages by 35% in terms of profit . Elevating and nurturing underrepresented talent has shifted from being a 'nice-to-have' to a commercial imperative. Simon maintains that mentoring technology plays a pivotal role in realising this objective.
Simon concludes by emphasising that companies neglecting the necessity for more flexible learning and development approaches are jeopardising their overall prosperity and financial stability. To fully tap into their capabilities, organisations need to invest more heavily in their most valuable resource—their workforce. Purposeful mentoring, facilitated by technology, eliminates the obstacles that often hinder overlooked talent groups, enabling them to advance and grow professionally. This, in turn, amplifies their contributions to the company's innovation, efficiency, and revenue generation.
Case Study: Mentoring that makes Commercially Sense
Ascential plc, a global specialist information, analytics, and e-commerce optimisation company, is a fantastic example of the commercial benefits of a structured mentoring program.
"This was a great experience for me to work with someone and provide some feedback and suggestions to help empower them in their career."
Mentor feedback at Ascential plc
The company views mentoring as a vital method for eliminating internal barriers between employees, cultivating leadership roles, and nurturing in-house expertise, as well as aiding in career development and talent growth.
It has achieved this through:
Breaking Down Silos and Fostering Talent: Ascential's mentoring program was designed to break down traditional groupings of employees within the organisation and foster internal talent. This has commercial benefits of providing employee growth and helping with staff retention through creating a better connected workforce, able to share experience and expertise.

High levels of engagement: The program has seen a high level of engagement across various departments, reinforcing the idea that mentoring can be a strategic tool for business advantage over competitors in career development and productivity.

Cost-Effectiveness: Ascential chose to work with PLD for their mentoring program, recognising the value for money from a tried and tested mentoring software solution. This demonstrates the financial viability of investing in human capital through mentoring programs.

Flexible and Agile: The Ascential program was tailored to meet the specific brief of the company, supporting equality and diversity across its global workforce. This flexibility and agility resonate with the need for mentoring programs to be adaptable to the requirements of a diverse workforce.

Data-Driven Success: Since its launch, over 450 mentees / mentors have registered in the Ascential program. The data analysis and feedback from the participants demonstrates that their mentor marketplace is providing valuable support to help break down silos, build leadership careers, and foster internal talent.
The Ascential case study is a real testament to the commercial viability of well-executed mentoring programs. It also provides practical insights into how a global company successfully implemented a mentoring program that aligns with its commercial objectives.
If you would like to find out more about running a mentoring program just get in touch, or simply take our quick 3 minute quiz to see if a mentoring program is right for your company.