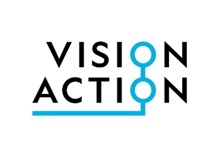 Vision Action remote mentoring programme
February 2022
Skills Sharing & Work Shadowing
Career Mentoring
Background
Vision Action works in low- and middle-income countries, supporting national governments to deliver and strengthen their eye health strategies.
Our ambition is to increase equitable access to eye care services and glasses, and accelerate achievement of the UN Sustainable Development Goals for no poverty; good health and wellbeing; quality education; gender equality; decent work and economic growth; reduced inequalities; and strengthening partnerships for the goals.
One of the 3 pillars of our 10-year strategy is to support the development of Human Resources for Eye Health (HREH). We do this in a number of ways including supporting training and education in Optometry in Ethiopia, Ghana, Sierra Leone and Zambia.
Aim of the Program
To offer continuous support to HReH to strengthen skills and confidence. To share best practices in Optometry services and to broaden understanding of global sight loss and eye health services.
Our Solution
Vision Action's remote mentoring programme removes geographical barriers to learning. Mentors can be from any of the countries we work in (Ethiopia, Ghana, Sierra Leone, Zambia and UK) which encourages both south-south and north-south support and sharing of ideas. Mentees come to the platform, look at the mentor profiles, and approach the one they feel can help and support them. Having the in-platform video call facility is ideal for the remote programme, it even logs the meeting hours. As a charity it is important we are able to monitor and evaluate the programme and PLD's platform tools help us to that.
Vision Action chose to work with PLD after receiving feedback from two other organisations they have a business relationship with who used PLD for their mentoring requirements. As a charity cost is important as well as being able to work with a provider who is keen to help and offer suggestions and solutions.
Results
There has been a positive uptake from employees with a high level of engagement across divisions, covering a broad range of Brand/Functions and Departments.
Over 450 mentees/mentors have registered since launch.
The platform has enabled mentees and mentors to register in their profile that they are part of specific D& I 'Employee networks'.
The data analysis to date demonstrates that the mentor marketplace is providing valuable mentoring support to help break down silos, build leadership careers, and foster internal talent.
The feedback from the surveys shows positive results for both mentees and mentors.
"Take up from mentees to our programme has been slower that expected but PLD provide marketing editorials to help us advertise the programme to address this, and they are really keen to help this programme succeed. PLD are always happy to tweak our platform and are on hand to provide support. They are definitely proactive, providing great communication and support."
"Mentoring gave me confidence to use new of different techniques and helped me revise what I had previously learnt."
"It has helped me to improve my daily work with my patients"
"As a result of my mentoring experience, I will now encourage colleagues to find mentors to improve on areas of challenge."
"My mentor was always ready to discuss with me on both email and WhatsApp, and always ready to answer any question I ask him. He always responded to my messages and gave me feedback."
"This is a very worthwhile project. It's a win win for both Mentor and Mentee giving an insight into eye care in both countries and the standards required."
"I feel the Mentoring Programme is excellent. Engagement from all stakeholders is fantastic and it is an excellent professional approach to providing training and mentoring to Mentees, who would otherwise not be able to avail of this."
"The mentee was keen to self-learn once given some direction and when their confidence grew, we were able to discuss some challenging cases. I found myself having to research some conditions I would not routinely encounter in the UK which proved very interesting. The mentee is keen to share their new knowledge with colleagues to improve the standard of care they all provide."