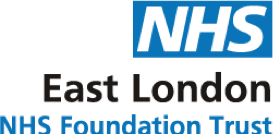 East London NHS Foundation Trust
September 2020
Career Mentoring
Coaching
Background
East London NHS Foundation Trust provide a wide range of mental health, community health, primary care, wellbeing and inpatient services to young people, working age adults and older adults across the City of London, Hackney, Newham, Tower Hamlets, Bedfordshire and Luton.
Aim of the Program
To support ELFT's commitment to developing their peoples' full potential as well as equipping their colleagues with tools like coaching and mentoring so that they can enhance their self-awareness, personal and professional skills, development, effectiveness, performance and growth.
Our Solution
ELFT chose PLD as their mentoring platform provider following a competitive process.
The PLD solution was able to offer ELFT both mentoring and coaching user journey pathways meaning ELFT could open a trust wide mentoring programme whilst also facilitating access to their qualified coaches.
Following a successful implementation of mentoring and coaching programmes ELFT also added a reverse mentoring programme to support their Equality, Diversity and Inclusion initiatives.
"The platform is very user-friendly for both end users and administrators and has many features and useful reporting dashboards. This allows the organisation to report on the uptake, usage and satisfaction with programmes via evaluation surveys. It is also very interactive and has educational text and video resources which users find very helpful. There is also a flow chart for the process of mentoring and coaching available which explains the process start to end and the platform helps users to navigate through their sessions suggesting helpful models and hints & tips through all stages of the mentoring/coaching relationship. It is just great that the platform can be fully-customised upon the organisation's needs - this is both in terms of the set up and visual appearance. It allows for a variety of programmes such as mentoring, coaching and reverse mentoring also."
Organisation Development Business Partner
Reasons for Choosing PLD Mentoring Platform
"Cost-effectiveness and functionality."
Benefits of using PLD
"Everyone have been so supportive and responsive to our needs. Great customer service and very efficient launch and continuous alterations as and when needed."