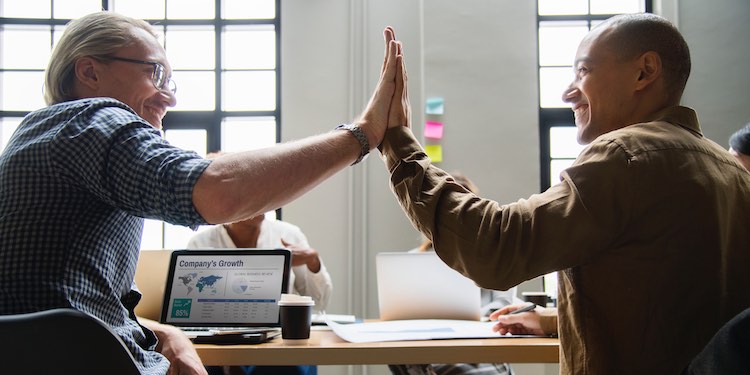 At PLD we are seeing an increasing number of organisations realising that mentoring is becoming a critical component to any successful organisation. Mentoring initiatives can be a key contributor to increasing employee engagement, retention levels, productivity, collaboration and much more.
Here are some of the benefits of investing in a mentoring initiative in your organisation.
Benefits for Mentees:
Receive independent advice about expectations and career plan.
Get help with developing the capabilities, skills, knowledge, attitudes and/or culture awareness needed to succeed.
Get help in identifying strengths, weaknesses and the best way to use these in their career.
Gain insight into the different routes that could be taken to achieve career goals.
Develop knowledge of discipline-related and non-technical skills.
Access support, professional development, guidance and networking opportunities.
Overcome challenges with the support of a mentor
Receive encouragement for faster learning and growth
Increase confidence
Access role models
Achieve greater exposure and visibility
Increased feeling of being more valued as an employee
Benefits for Mentors:
Development of coaching and mentoring skills.
Broadening experience through helping to overcome new challenges.
Enable others to benefit from industry knowledge, communication and leadership skills.
Achieve the satisfaction of helping others enhance their career development strategies.
Develop a new perspective on professional and personal experiences.
Experience the satisfaction of helping others to overcome challenges.
Develop new skills through the process of "Reverse mentoring".
Access networking opportunities and expansion of sphere of influence
Benefits for Organisations:
Increases loyalty and retention with more motivated and engaged employees
Gives the organisation an edge when recruiting new talent
Speeds identification, development and retention of talent
Supports organisational commitment and contribution to employee personal growth Improves communication and breaks down internal barriers
Supports knowledge, culture, values and strategy transfer for greater productivity
Encourages a learning culture
Promotes a greater sense of community and more inclusion with diversity
Advances succession planning
Maximises the use of the knowledge and resources you already have
All of the above will have a positive impact on your bottom line!
And if you are still not convinced mentoring works the statistics prove it:
Retention rates are higher for mentees (72%) and for mentors (69%) than non-mentoring participants (49%).
Sun Microsystems
83% of professionals would like to be involved in a mentoring program, yet only 29% are in workplaces that offer them.
Robert Walters Recruiting
Mentoring increases learning retention: With mentoring managerial productivity increased by 88% verses 24% with training alone.
ASTD
Mentoring fills your leadership pipeline: Employees who received mentoring were promoted 5 times more often than those who did not.
Forbes
Mentors were 6 times more likely to be promote.
Forbes
Seventy-five percent of millennials want a mentor, and 58 percent of them turn to baby boomers first for advice.
HireVue
Want to find out more about running a simple to use effective mentoring initiative? Get in touch.