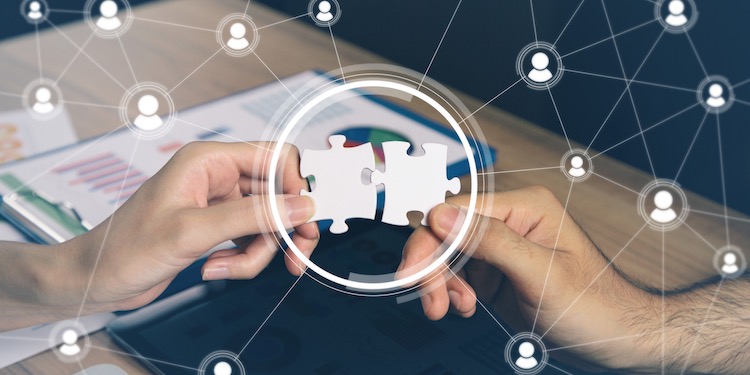 Research has shown employees are more likely to succeed in the workplace if they have a mentor.
So why do mentoring programs often fail? Whilst programs are implemented with the best of intentions, results are often mixed, they can be seen by some as a waste of time and many struggle to gain commitment from managers and staff.
In addition, in more recent times mentoring and coaching have become interchangeable terms, with coaching becoming the more fashionable tool. However, coaching and mentoring are different processes, both provide valuable outcomes but they achieve different objectives. Mentoring programs provide organisations with a cost-effective method to develop employees and can logically commence after the annual performance review.
So how do you implement a mentoring relationship or program that will benefit all: mentor, mentee and the organisation? Let's start by looking at what is mentoring.
What is mentoring?
Mentoring is most often defined as a professional relationship in which an experienced person (the mentor) is paired with another (the mentee) to assist them in developing specific skills and knowledge that will enhance the mentee's professional and personal growth and development. There are some situations in which reverse mentoring can be utilised to educate more senior experienced employees for example, in areas such as technology and social media.
Mentoring can range from a structured program to address a specific goal such as knowledge transfer through to pairing an employee to help them settle into a new position. Mentoring can contribute to improving employee retention rates and morale and it can support the recruitment process as well as diversity and integration within the workplace.
Mentoring critical success factors
Like all programs, mentoring will not add value if implemented for the "sake" of it. Mentoring works best when both participants see the benefit of the relationship and have buy-in. For the mentor this might include a sense of "giving back" and whilst the benefits might seem obvious for the mentee, expectations and benefits still need to be clear and discussed upfront.
One of the key reasons mentoring relationships fail is because they are unstructured and lack direction. Instead of setting clear goals at the outset, working towards these and reviewing them along the way the relationship becomes an unproductive "talk fest" or an "agony aunt" relationship.
The mentor and mentee need to maintain focus on the original aim and ensure they evaluate against it.
Time is often cited as a barrier to mentoring relationships. The mentor or mentee's willingness to commit quality time resulting in meetings being cancelled. However, this often stems from the relationship being unstructured, lacking direction. Or becoming stale. If either party feels that they are not benefiting from the relationship and seeing results, then they are more likely to cancel. If however, the relationship is proving beneficial and fulfilling to both parties then the relationship is less likely to fail.
How to implement an effective mentoring program
The first thing to note about a mentoring program is that it should be flexible to simultaneously meet the requirements of the organisation, mentor and mentee. To this end meetings can occur face to face, via phone or online.
No matter how the relationship is identified, matched or conducted the following need to be established from the start:
1. Identify a good fit

Look within and outside the organisation to ensure you match your mentee with a mentor that has the knowledge, ability and characteristics to be a mentor.

2. Clarify Aim

Be clear with what the relationship will achieve. Examples of most commonly sought development goals include career guidance, knowledge transfer, communication skills, project management and leadership development.

3. Gain Commitment

Mentoring is a voluntary process. To ensure the process is successful both parties need to want to take part in the process and have the time to participate. They need to understand how the process will benefit them and have the tools to help them develop the relationship and maintain momentum.

4. Evaluation and Transition

Ensure both parties evaluate the process and agree on a path going forward once the aim has been achieved.
Mentoring is not a new tool but it is an effective tool that can develop specific employee skills. Mentoring doesn't have to be in the traditional form and organisations should look at rejuvenating mentoring and implementing it effectively to reap the benefits.
If you would like to find out more about how to run a successful mentoring program get in touch.