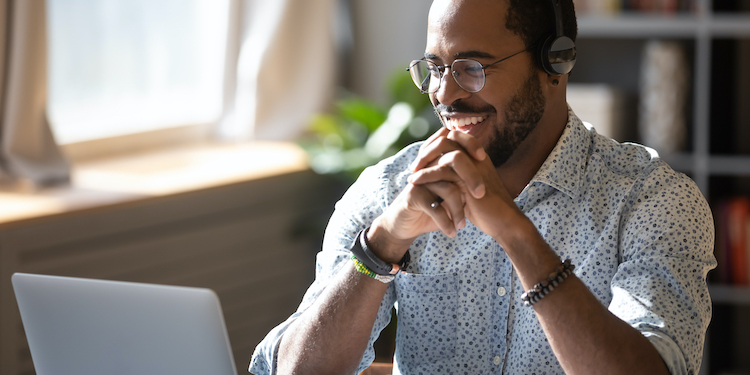 As we gradually see the pandemic restrictions being lifted, it is clear that life will never return to the same "normal" as pre-pandemic. The workplace has undergone a quiet revolution in terms of the way people now want to work and it has been proven that new ways of working can be implemented.
For many, home working or partial homeworking has become the norm and is likely to remain that way. While this brings many advantages it also brings its own challenges.
According to Buffers 2019 State of Remote Work report the biggest challenges faced by remote workers were:

22% unplugging after work
19% loneliness
7% collaboration
8% staying motivated
Of course, these are challenges that can still be faced even for those who are still going to a place of work.
Throughout the pandemic our clients found that mentoring can play a key role in overcoming many of these challenges.
Career development is an important area where mentoring can play a key role. Career development takes constant work, and when people work remotely, they may need to find additional support to ensure that their career doesn't stall.
Mentoring can play a vital role in helping in career development, whether for those who are back in the workplace or working from home. Here are just a few of the areas where mentoring can help.
Knowledge and skills
Knowledge and skills form the bedrock of any career, and it is important that people continue to hone and develop their knowledge and skills throughout their career, pursuing their interests, which in turn will inspire their curiosity and keep them engaged and motivated. A rapidly changing workplace means that it is now more important than ever to ensure that people develop new skills to keep their skill set and working practices relevant. This may mean that they need to participate in some reverse mentoring, working with a younger person. Reverse mentoring relationships can be very valuable in enabling both parties to develop different skills, knowledge, and experience – it certainly won't be a one-way exchange.
Networking and visibility
One of the big dangers of remote working is that it is easy to lose touch with your colleagues. Networking is an essential way for professionals to stay connected, relevant and up to date with their industries. By working with a mentor, they will be expanding their network and improving their visibility either within your organisation or your profession and their mentor may be willing to help them make important connections within their network.
Career vision and planning
In today's fast paced work environment, it is easy to get so bogged down in day-to-day activities, that careers just drift, and it becomes difficult to take the time to stand back and look at where a career is, where a person would like it to be and what they need to do to get there. By working with a mentor, you can ensure that they will make the time to work on their career vision and by working with another professional it may throw up new options and directions they hadn't even considered. It may give them the confidence to set their goals even higher and be extremely motivating.
Opportunities
Opportunities are the key to any successful career development but may not always be obvious or come knocking on the door. Working with a mentor could help uncover some important opportunities that may otherwise have passed by.
If you would be interested in running a mentoring programme for your organisation why not contact us for a chat about how it could work for you.