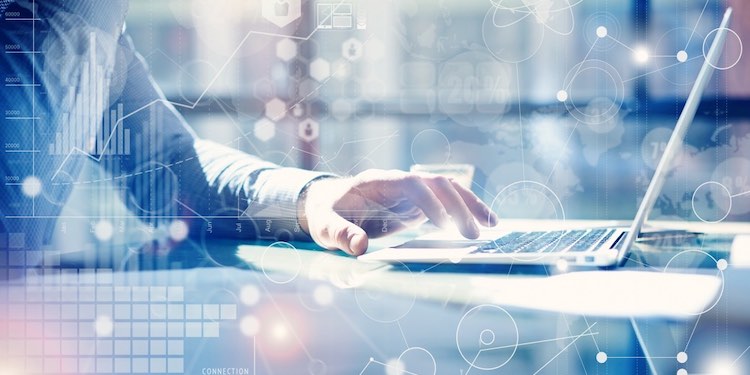 Virtual meetings have been becoming more and more popular for a while now, but have seen a rapid increase in popularity in response to COVID 19. Out of this necessity it has become clear how productive and effective virtual meetings can be.
Virtual meetings allow us to connect and develop effective mentoring relationships in a way that we may not have been able to previously.
They give us the ability to develop a mentoring relationship with someone in a different country and even on a different continent.
They help increase our network and give us access to subject matter experts who can help us with our work and career.
Whilst virtual meetings can bring many benefits, they can also provide frustrations.
Here are some simple tips on how to make virtual meetings a success
It is beneficial to have an agreed set of norms between yourself and your mentor/mentee when meeting virtually, this should include the technology platform you use (Zoom, Skype, Facetime, WhatsApp, Go-to-Meeting etc.) and the 'rules' you set for its use.
All modern meeting platforms have a full set of features that include video, screen sharing, messaging and much more.
It's important to use these to the full and while the following may sound obvious, it is good to check you know how to use these features before commencing your meeting.
Make sure you have your camera turned on, it creates a much more personable engagement.
When speaking to the camera look to the centre of the screen.
Check your speakers are working (you can do this on most meeting platforms),
If possible, use a headset for best sound quality.
If intending to share your screen, ensure you know how to do this and how to move between different applications on your computer.
Also, ensure that once you no longer need to share your screen you know how to stop sharing it.
Prepare for the meeting
If this is the first time you are meeting with your mentor or mentee you can follow the advice in the PDF 'Your first conversation checklist' (which is contained within our mentoring platform).
For subsequent meetings try and make sure each meeting is structured:
Review action points from the last meeting,
Be clear what you want to discuss and achieve in the current meeting
Review progress towards your goals and record milestones that have been reached.
Confirm actions at the end of the meeting.
Ensure you speak clearly and avoid using acronyms that your mentor/mentee may not be familiar with.
Try to remember, that when in a virtual meeting there will always be a slight lag between you speaking and the other person hearing you.
This delay means that interrupting a speaker is amplified in a virtual meeting and may cause the meeting to feel disjointed, so try to wait to respond until they have finished speaking.
If you are speaking, always bear in mind your mentor/mentee may want to make a point or ask you a question. If you have been speaking for a while, stop and ask if they have any questions.
Plan your next meeting
If you are planning to meet again try and establish a date and time for the next meeting – then stick to it.
If you can, schedule breaks between meetings. This will help reduce virtual meeting fatigue as well as enabling you to prepare properly for meetings and therefore get the best out of them.
Working virtually can create unwanted 'digital volume' with potentially unnecessary additional emails.
Check how your mentor/mentee would like to communicate outside of your regular meetings.
Respect your mentor/mentee's time outside of meetings, agree how you will work and whether your mentor/mentee is happy to be emailed or telephoned outside of scheduled meetings.
If you follow these simple guidelines you should be able to develop a flourishing, productive mentoring relationship - even when face to face meetings are not possible.