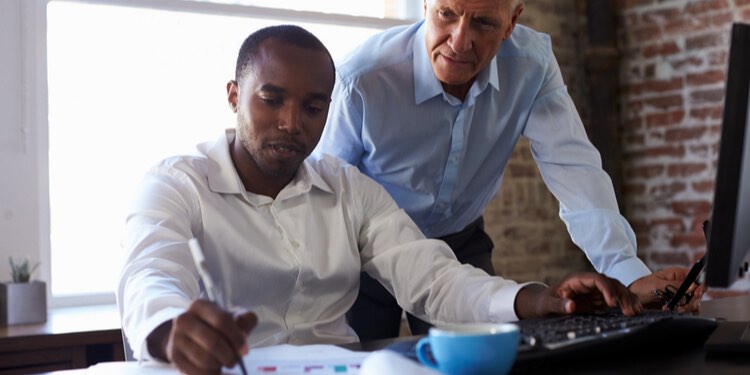 Student and staff mentoring programs are becoming increasingly popular and rightly so, a good mentoring program can have benefits for mentee, mentor and the organisation who instigates the mentoring program.
However, because so many people do have such a good experience of mentoring, with positive outcomes and great relationships being developed there can be a tendency to think mentoring is easy and effortless.
This could not be further from the truth. Just like the athlete who smashes a record, mentoring excellence is the result of careful planning and attention to detail.
Excellent mentoring is the result of thorough planning and preparation and this can so often be overlooked.
Mentoring Excellence
Excellent mentoring programs start with a planned purpose. Both the individuals involved and the organisation responsible for bringing them together need to have clear aims, objectives, goals and outcomes from the outset. These are the foundations that underpin the whole process, keeping people on track to produce meaningful results.
The 4 Steps To Student Mentoring Success
Assessment
Prior to mentoring, identify the aims of the program, the needs of mentors, mentees and the organisation, the desired outcomes of the program and the potential benefits of mentoring.
Communication
Once you have reached the conclusion that mentoring will have measurable benefits for your organisation, you need to ensure that those who will have an impact on the program also come to that conclusion! Therefore, you will need to get the mentoring message out – market the concept, promote the benefits and highlight the advantages.
You will need to reach out to the people who could be mentors and those who will be mentees, as well as others who may have an influence, such as managers and peers who could either support mentoring or make it difficult.
At this point you will need to develop a multi-channel communication plan to be implemented before, during and after the mentoring program.
People
Attracting the right people is key and will help you increase the likelihood of mentoring success. You need champions, well regarded senior people who actively support mentoring; a team to lead the program; mentors with the right attitude and attributes and mentees who make the most of the opportunity.
At this stage you need to plan a process for recruiting, selecting, educating and training participants.
Mentoring Program
Once you have planned how you will recruit your mentors and mentees you need to ensure that your program then has a structure in place to guide and engage the participants. For example, the PLD mentoring program has a roadmap that participants can use to ensure that goals are set and progress is made in achieving these goals. Without this type of structure it is easy for mentoring conversations to drift and stall.
Ideally, the program should include mentor training, mentee training and resources to support the mentoring journey.
Mentoring can be very beneficial. Planning and preparation are the key to making sure mentoring works.