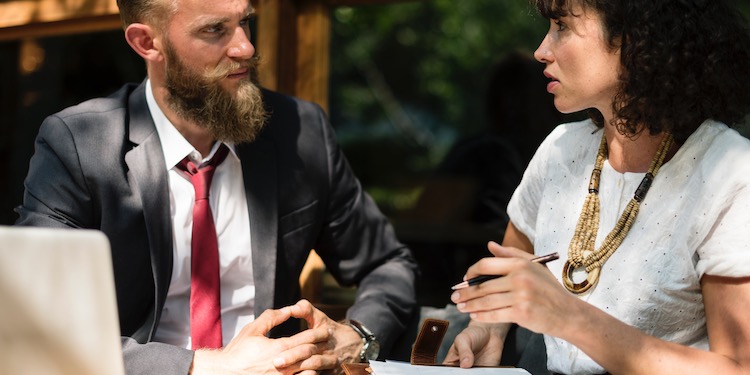 While there is widespread consensus that mentoring is critical to an organisation's long-term success, defining mentoring is now becoming more challenging as it moves away from its traditional form.
Mentoring is often seen as a relationship where a senior leader or manager takes a more junior person under their wing and imparts the knowledge and experience they believe has led to their success. Thus, mentoring programs often focus on a junior person pairing up with a more senior person as their mentor.
However, the sharing of business knowledge and skills is now shifting away from the traditional "master-disciple" approach towards a more mutual form of mentoring that transcends position, gender and age.
It is a trend that we are increasingly seeing at PLD with many of our clients now interested in introducing peer to peer mentoring in the workplace , or reverse mentoring either alongside or instead of traditional mentoring programs.
Mutual mentoring involves cultivating a shared understanding that each individual can be an effective mentor in their own area(s) of specialism or strengths. This encourages long-term mentoring relationships that emerge and evolve organically and enables an organisation to make the most of all the knowledge and experience that exists within.
Most business leaders and professionals aspire to grow and better themselves. You only need to look at the number of books, videos, and training courses dedicated to personal development to see that more and more people are committing to career and personal growth. However, the most effective learning occurs when individuals share knowledge and experience with each other; and that's exactly what mutual mentoring enables. It allows individuals to support and invest in each other, even if they are from different generations or industries.
Mutual mentoring can take many forms:
Cross-Generation
The growing population of millennials within the workplace presents unique challenges and opportunities. This is a generation that is tech-savvy, flexible and adaptable in their thoughts and actions. They provide the skill sets that organisations must tap into if they wish to keep pace with the rapid changes that occur in organisations today.
Whilst these younger generations provide the vital digital skills to keep an organisation future-ready, they do lack the experience and knowledge of the older workforce generations.
Mutual cross-generation mentoring allows the young generation to equip older workers with current and future-ready skills whilst providing young professionals who are starting out with the much-valued leadership exposure.
It is a sad reality that many industries and businesses lose their most senior people to retirement, which means a vast wealth of wisdom walks out of the door with that senior person.
Setting up a mentoring program to harness this knowledge and experience to help guide and nurture the next generation could make a huge difference.
Mutual mentoring is thus not only about meeting business needs, it is also a great employee engagement tool.
Collaboration
Cross function mentoring allows professionals from different fields to offer different perspectives on situations. For example, experienced employees can give historical insight and context while new employees can offer a fresh perspective on an organisation. Employees at the same level facing similar challenges will bring different perspectives and insights. By collaborating and sharing knowledge and experience through mutual mentoring better solutions can be reached.
So, if you are interested in exploring the benefits of setting up a mutual mentoring program, why not get in touch?