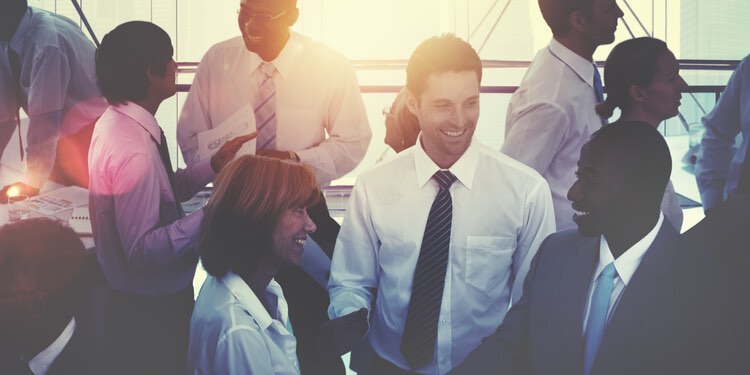 An effective mentoring program could prove to be an important benefit to both existing and prospective members. Mentoring provides the critical edge that marks the difference between career success and failure, as these studies demonstrate:
A third of managers want to develop their coaching & mentoring skills.
(CMI)
Mentored executives earn more money and have higher satisfaction.
(HBR)
80% of young managers cite mentoring as being important to them, whereas only 28% of their employers provide mentoring opportunities.
(HBR)
In fact, over the last 12 months PLD has seen a significant increase in the number of leading professional associations who have successfully launched a PLD mentoring platform to their members.
Implementing a mentoring program for members can have benefits for both the members and the organisations who run them. Lets look at the reasons why running a mentoring program is beneficial to all involved.
Junior members
Having a mentor while starting a career can be an invaluable resource in many ways. A mentor allows a junior member to tap into the mentor's network for potential job openings or recommendations, as well as improving their job search and interviewing skills.
Professional qualification
For members working towards attaining a professional qualification having access to a more experienced member who is willing to support them through their studies can be extremely beneficial. This can result in higher pass rates and a rising of standards which is good news all round.
More experienced
It's not just junior members who benefit from Membership Mentoring programs, more experienced members do too. In a recent CMI survey one third of managers stated they want to develop their coaching and mentoring skills. A Membership Mentoring program can give them the perfect opportunity!
Furthermore, by establishing a mentoring relationship with more junior or student member they can have a chance to "try out" a potential new employee before hiring him/her and get a good feel for their work ethic, goals, and personality. Long-term they can establish an amount of loyalty that they may not find with other new employees.
Of course, just because a member may have a few years experience under their belt doesn't mean that they won't also benefit from mentoring. Throughout our careers we constantly come across new challenges and to have access to a fellow member who has the experience to guide and support us through these new challenges can be very helpful.
"Reverse mentoring" is now also becoming more commonplace; in this instance it is younger members who mentor more experienced members in areas such as technology use, social media etc. In this way mentoring can become two-way.
Membership organisations
Running a mentoring program can be a very low cost way to engage members, making them more likely to continue their membership as they feel they are getting a valuable benefit that can make a really positive impact on their career.
By allowing members to have the opportunity to develop their mentoring and coaching skills and to develop meaningful, long-term relationships with other members then bonds to the membership organisation are in turn strengthened. Ultimately when the renewal comes, they are more likely to continue their membership.
Optimise the effectiveness of training programs
Many professional membership organisations also offer training courses, yet statistics show that only 16% of participants in training courses transfer their learning in a way that improves performance.
However, this transfer rate can significantly be improved by re-inforcing the training with mentor support. These are a few ways this can happen:
Focus
Regular meetings with a mentor can help the member to focus on achieving training goals and implementing the training.
Practice
No matter how good the training, it is unlikely that when the member comes to put it into practice they will get it right first time. Working with a mentor enables them to practice new skills and to refine these.
Experience
One of the key benefits of working with a mentor is that they can bring a wealth of experience. They can use this to not only enhance the knowledge gained in the training program but can help overcome barriers to implementing the training.
Soundingboard
At the end of a training program, despite all delegates receiving the same training, each delegate will have their own ideas and unique way of how they will implement that training. A mentor can be a great resource in this situation to act as a sounding board for these ideas. Equally important is the fact that the mentor can help to build confidence.
CPD Opportunities
Finally, by supporting other members and helping them to solve challenges, achieve goals and raise professional standards members could also attain CPD points as part of the mentoring program.
If you are interested in finding out more give us a call on 01625 251 055 or request a demonstration.