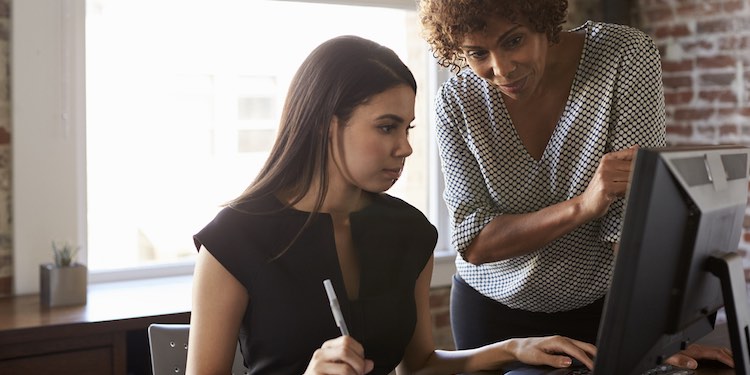 Generation Z are the 16-24 year olds who are now entering the workforce – and they are not happy. Results from the surveys on workplace happiness platform, Engaging Works, have shown that employees under 25 are less happy at work than all other age groups.
According to the 2018 Deloitte Millennial Survey 43 % of millennials and 61% of Gen Z's expect to leave the company they work for within two years.
Why are Generation Z so dissatisfied at work?
This is the generation who are tech savvy, having been brought up using technology. They have grown up during a period where there has been a huge shift in the way businesses work. Businesses have become more streamlined, largely down to the impact of technology.
However, this streamlining often means there are now fewer middle managers and so Generation Z are being given more responsibility, much earlier. This in turn could mean that this generation are not receiving the support they need to help them grow and develop and to perform their roles to the expected standard. This can result in disillusionment with their career or increased levels of stress. Either way it doesn't produce a happy and engaged workforce.
This is where mentoring can play an important role.
The Deloitte Millennial survey shows that a company culture that supports flexibility, openness and mentorship goes a long way towards boosting staff loyalty.
A management culture which supports individual employees to achieve their desired career path is the dominant reason behind high staff retention.
Upskilling and mentoring can boost business growth and staff commitment and empower employees. It is a smart way of ensuring your business remains agile. Employees that take up new learning opportunities are hugely valuable, they have a broader understanding of the business and are more likely to stay within the business long term.
Employees with the right mentor can quickly move up in a company and absorb new knowledge.
What are the benefits to mentors?
For mentors It gives an opportunity to observe what it is like for young people starting out in their careers; and lets them understand their problems and concerns, ultimately making the mentor a better business person and manager.
A mentee can stretch a mentor, teach them new skills and help them develop their own personal and professional skills. Mentoring relationships are safe places to test out techniques, receive feedback and learn what is needed to help someone else experience success. It can also be a great environment for developing both a mentee and mentor's own self-awareness.
Find out more about running a mentoring initiative within your organisation.