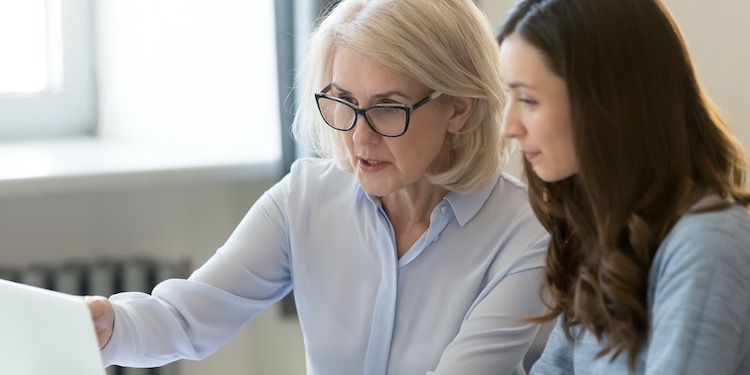 Continued growth and retention of memberships is a necessity for any successful professional association. Yet a decline in membership is highlighting to associations that they must do something different to attract and retain industry professionals.
Return on Investment
Professionals joining membership associations are looking for a return on their investment and need to see that they are getting value for money and tangible benefits. This also applies to existing members when considering whether to renew their membership.
Mentoring programs are a tangible member benefit that can contribute to members' continual professional development and career progression. The availability of a mentoring program to 'members only' can be designated as one of the advantages of professional association membership.
The age profile of a membership changes over time and with it the needs of the membership. It is therefore key that these needs form part of the membership value proposition.
The needs of younger members include:
Networking with other professionals in their industry
Acquiring new skills and knowledge to ensure professional development
A mentoring program provides a cost-efficient and engaging tool that allows members to gain knowledge, skills and expand their network. In fact, 79% of millennials believe mentoring is critical to their career success.
Mentors also benefit by being able to demonstrate their commitment to the profession, learn from their relationship with their mentee, and develop their mentoring and communication skills.
But members aren't the only ones that will benefit from a mentoring program, the professional association will also see benefits.
Recruiting New Members
Providing a mentoring program is very valuable in helping to attract new members. Mentoring gives members the opportunity for the important continued professional development that they are looking for.
Providing a mentoring program will show potential members that an association offers and enables continued learning. Mentoring facilitates knowledge sharing association-wide, allowing members to learn from each other.
Improve Member Retention
Member retention can be improved with a mentoring program. By providing a mentoring program, a professional association will add value in the form of a tangible benefit that can have a real impact on the members' career development and effectively increase the number of members that renew with the association each year.
Increase Member Engagement
Increased member engagement can be achieved because mentoring fosters a sense of community within the association and gets members to participate regularly.
Enable Knowledge Sharing
A mentoring program helps associations to create a community where members can come to network and share knowledge.
Successful mentoring relationships facilitate knowledge sharing across the association, allowing members to learn from each other. It helps to bridge the gap between different generations of members, with all generations learning from each other.
Mentoring programs also facilitate the transfer of professional values.
Support Continuing Professional Development
Professional associations are increasingly turning towards forms of measurement of continuing professional development as a requirement for attaining and retaining enhanced membership status.
Professional associations with a desire to engage members in a full range of continuing professional development options should now see mentoring as not only being desirable, but as something they can provide through formally structured and facilitated programs.
At PLD we have worked with many professional associations to develop mentoring programs that have helped to recruit, retain and engage members, including, The Law Society of Scotland, The Security Institute, Chartered Institute of Marketing, Chartered Management Institute, Chartered Quality Institute, National Association of Head Teachers, Institution of Civil Engineers, Institution of Occupational Safety and Health, The Association of British Dispensing Opticians, The Chartered Society of Physiotherapy and many more.
If you would like to find out more why not request a demo.