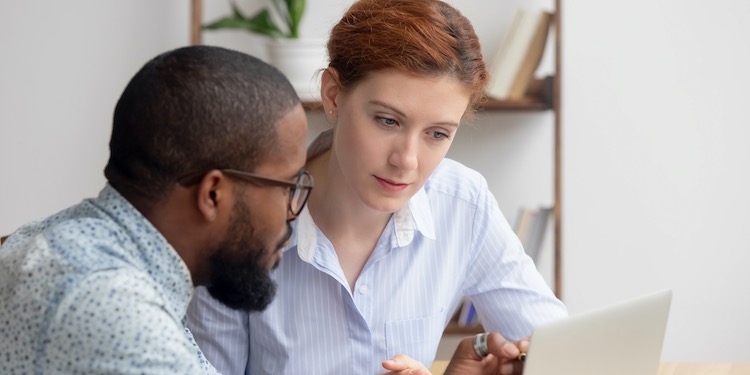 Through our experience of developing mentoring programs we have identified 5 key elements that need to be considered when planning to launch and run a membership mentoring program:
1. Set Clear Objectives
Planning to launch and run a membership mentoring program begins with considering and specifying the objectives you are trying to achieve and the benefits you expect to come from achieving those objectives.
For example, is your program aimed at;
Supporting member employability and career planning
Enabling knowledge transfer
Encouraging member to member networking
Enhancing professional standards.
Providing an additional means to accrue CPD points
Improving the effectiveness of training
Supporting study for professional qualifications
You will also want to consider what benefits might you expect to achieve with your mentoring program and whether these can be tracked?
Improved career prospects for members
Increased member recruitment
Improved member retention
Higher academic achievement
2. Matching
One of the biggest factors in the success of any mentoring program is the matching of a mentee with an appropriate mentor.
Like any relationship, the success of a mentoring match will hinge on whether there is a good interpersonal fit. Whilst personal chemistry is not something that can be easily matched, industry knowledge and specific skills and experiences can be.
Identifying the key variables that will form the matching criteria that will underpin the system will be an important focus of the planning process.
3. Training and Resources
Mentoring should have a clear framework so both the mentor and mentee are clear of their expectations and also have a roadmap to refer to that takes them for the start of the mentoring journey through to completion.
Your mentoring scheme participants will vary in terms of their mentoring experience, from those who have been seasoned mentors to those who are embarking on their first mentoring relationship. It is therefore important to provide all of the training materials and resources that will be required to help your users to identify the challenges being faced, set goals and help them to keep momentum in the relationship going until the mentoring goals have been achieved.
4. Marketing
Once you've set your objectives you need to make both your current, lapsed and prospective members aware of the opportunity to enroll on your mentoring program. Having an up to date membership database is obviously going to be a great help here, as is regular member communications such as emails, blogs, newsletters etc. where you can promote the program.
5. Program Management
A program management dashboard should include;
The ability to view how many mentors and mentees you have signed up.
How many active mentoring relationships you have
How many completed mentoring relationship you have.
The impact of marketing campaigns on sign ups
What skill and expertise areas mentors can offer and mentees are looking for and the ability to identify any imbalances between these.
A strong program management function will help you track that your program is achieving your expected goals and if not identify where you can start to implement some corrective action to get things back on track.
At PLD we have a wealth of information on how to set up and run effective mentoring programs.