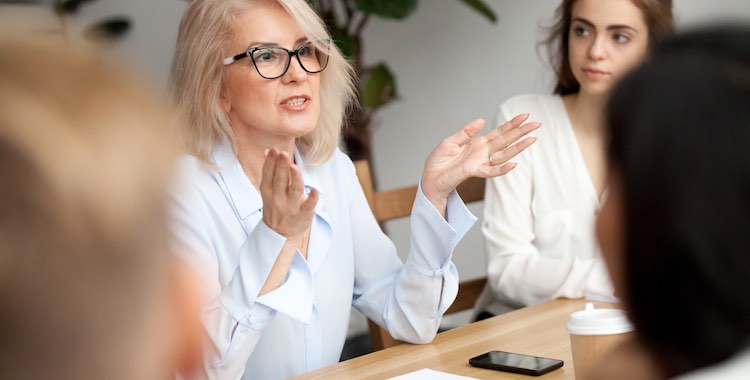 In this time of technological advancement finding information and resources to help us improve performance isn't a problem, they are everywhere. The problem is now sifting through this information. Online we find expert videos, blogs, articles and white papers, and offline there are books, newsletters and magazines. There is a never-ending stream of advice, opinions and expertise at our fingertips, all at the click of a mouse. In truth trying to cut through the sheer volume of advice and information can be exhausting and confusing!
So who can we go to for wisdom we can trust? Where can we turn for experienced advice to help us improve performance? The answer is increasingly, mentors.
"Mentoring makes a difference"
That's what 82 percent of women professionals who participated in a LinkedIn study say, calling mentorship a "critical component" of career success.
The most powerful executives acknowledge their mentors. For example, technology executive and "Lean In" author Sheryl Sandberg pays homage to her mentor, former Treasury Secretary Larry Summers for whom she worked in pre-Facebook days.
Mentors serve as guides and teachers, providing a good, reliable sounding board, a second opinion and support. We learn from their experience, their mistakes and their successes. And we often gain access to their (usually extensive) network of contacts.
Mentors are important agents in facilitating career mobility and professional fulfilment. They can provide a unique perspective and advice and can make the difference between a promising candidate and a successful one. Those fortunate enough to have benefitted from good mentors know this to be true.
Mentoring can make an impact, and thus positively influence career advancement and improve performance by:
Fostering skills development,
Offering exposure and visibility,
Enabling knowledge transfer,
Acting as a role model
Increasing the mentee's confidence levels and aspiration to higher levels of success.
Mentoring plays a particularly important role in the advancement of young professionals. They may be reluctant to ask for assistance and thus may not develop the skills and tools necessary for advancement.
Investing in the young professionals in your organisation by offering the opportunity to connect to mentors who can provide guidance, support and knowledge, will help provide the succession planning you need for the future success of your organization.
So what are you waiting for? Start improving your organisation's performance today by implementing a mentoring program. Call 01625 251 055 or book your free demonstration.