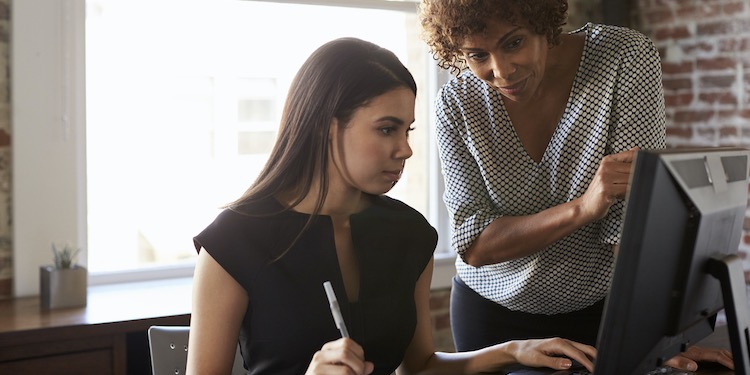 Last updated
Findings from a study conducted by Pearson Business School in 2019 revealed that close to 20% of graduates were ill-prepared for the professional environment.
A mere 13% of the 531 participating employers and HR executives in the study believed that graduates were ready to dive into work, post-university.
In the survey, 48% of the employers and HR managers expressed that graduates were lacking in leadership skills, while 44% pointed out an absence of negotiation abilities. Moreover, 38% noted a shortage in strategy and planning competencies among the graduates.
This finding was corroborated by an additional Pearson Business School investigation involving 1,012 graduates, where 34% confessed feeling underprepared in terms of leadership capabilities, 25% in negotiation skills, and 23% believed they fell short on pertinent technical competencies.
The survey further deduced that a significant number felt ill-equipped for the graduate recruitment procedure, having had few chances to consult with a career advisor or to participate in simulated interviews.
Undoubtedly, the pandemic would have not eased the situation, with many graduates at the time struggling immensely to secure employment. In the post-pandemic era, graduates are venturing into a drastically transformed work landscape, frequently having to understand a new organization structure and often finding a mixture of office based work, together with periods of working remotely.
Even for those fortunate enough to have roles allowing them to physically attend their workplace, the shift from university to the professional realm has taken a significantly different trajectory. The support systems and orientation procedures that were once readily available are now more challenging to access given colleagues often also working remotely on certain occasions, rather than being purely office based.
The Challenges of Transitioning from University to Workplace
Transitioning from the structured world of academia to the dynamic and often unpredictable reality of professional life can be daunting for many graduates. The shift from being a student to a full-time employee can present numerous hurdles and challenges:
Adjusting to Professional Culture: University and the workplace have distinctly different cultures. University life often promotes exploration, learning, and individual growth, whereas the workplace primarily focuses on productivity, teamwork, and results. Graduates may find it difficult to navigate the protocols, hierarchies, and expectations inherent in professional settings.
Building Soft Skills: While university education typically focuses on developing technical knowledge, the workplace often demands a different set of skills. Skills like negotiation, leadership, communication, time management, and the ability to work well in teams are highly valued in professional environments. Many graduates feel unprepared in these areas, as highlighted in the Pearson Business School's surveys.
Understanding Role Expectations: Fresh graduates may struggle to understand their job roles, responsibilities, and the specific contributions they're expected to make to their teams or organizations. This can be due to a lack of clear communication or simply the inexperience of the graduate.
Managing Workload and Stress: Graduates may find it challenging to manage their workload effectively or cope with the stress and pressure that comes with meeting deadlines, achieving targets, and balancing multiple tasks simultaneously.
Networking and Building Professional Relationships: Establishing a robust professional network is crucial for career advancement, but many graduates might not have the necessary skills or confidence to network effectively. This could limit their opportunities and progression.
Career Guidance and Future Planning: Many graduates often feel lost when planning their career paths. Universities provide academic guidance, but professional career guidance might not be as accessible. This lack of advice can lead to uncertainty and a lack of direction.
These challenges, among others, can make the transition from university to the workplace a daunting experience for many graduates. However, effective mentoring can go a long way in smoothing out these bumps and preparing graduates to face the professional world with confidence.
Using a mentoring platform to help graduates transition into the workplace
At PLD, we've found that numerous clients are leveraging their mentoring platforms to provide readily available assistance for graduates seeking support to ensure they're "workplace-ready". These mentoring systems offered by our clients allow graduates to find mentors who can aid them in cultivating the soft skills perceived as deficient by employers. This not only gives the mentees a competitive edge in securing a graduate role but also enhances their performance and potential for promotion once they are on board.
For graduates on the hunt for their initial career opportunity, the mentoring platforms facilitated by our professional association clients grant them access to mentors who can provide valuable insights into career alternatives, offer advice on job searching, and help prepare for interviews.
The mentoring platform equips both graduates and mentors with the essential tools to pinpoint the primary challenges and objectives to tackle. It offers sequential support throughout the relationship, ensuring it continues to stay focused on accomplishing those goals.
A silver lining of the post-pandemic era is the normalization of virtual meetings. Consequently, today's graduates can now establish connections with a mentor and conduct meetings through a range of platforms such as Teams, Zoom, WhatsApp, etc. This ensures that the support from a mentor is easily accessible, offering many of the advantages of an in-person mentoring session despite being conducted at home.
In the post-pandemic landscape, the prospects for graduates are brighter. For those who provide a mentoring platform to their graduate employees or members, they can guarantee that these graduates will be fully prepared to seize and make the most out of upcoming opportunities.