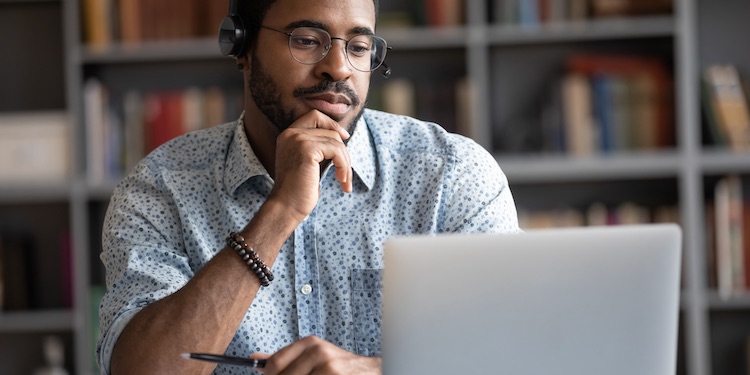 One of the standout legacies of the Covid pandemic has been the way it has revolutionised the workplace. Overnight, organisations had to gear up to home and distance working in a way that would have been unimaginable 12 months earlier.
For many employees, a situation that was a result of an immediate need to survive has for many been one in which they have thrived. For others, this enforced change of working practice has been a steep learning curve, and previous office stresses have been replaced by a new set of different challenges borne out of remote working.
However, for most people there are both new highs and lows that have come with the remote workplace. One thing that does look very likely is that most organisations are unlikely to revert to pre-covid working practices.
This in turn means that organisations need to re-evaluate how the new flexibility in the work environment can be reflected in reimagined ways of learning. Advances in technology have already led to learning strategies being transformed. Today's workforces want an active learning experience, not one where they simply watch an instructor teach them something. People want to be able to actively engage with an expert who understands a lot more about a topic than they do, and bounce ideas off of them.
At PLD we have seen an upsurge in demand for our mentoring platforms as organisations are using them to enable continuous professional development at a time when traditional forms of training have become almost impossible. They are also proving to be invaluable in providing peer to peer support and helping to overcome the possible social isolation that can accompany remote working.
A mentoring relationship can help individuals navigate career paths, and gain the skills and confidence to succeed, whilst facilitating the gathering and sharing of experiences and ideas.
Within a mentoring relationship individuals can discuss what is and is not working for them and what they are trying to do to reduce stress while improving their productivity. A mentoring relationship can encourage individuals to be transparent and work to address concerns about work life balance to help career progression.
Time to set new goals
As we start to see light at the end of the pandemic tunnel and a return to 'normality' is on the horizon, now is the time to encourage individuals within organisations to dust off their Individual Development Plans and rework them to align with new goals and timelines. Going back to pre-COVID-19 expectations is not realistic. This is where a one-to-one mentoring relationship can be invaluable.
As part of a mentoring relationship the mentor can encourage their mentee to break their goals down into realistic 3, 6, 9 and 12-month goals with associated milestones. This enables progress and achievements to be celebrated.
Mentoring programmes are also key when it comes to recruiting, retaining and developing the most coveted employees. Mentors can play an important role in helping develop and nurture diversity in the workforce, championing the role these important individuals play in the workplace.
Implementing a mentoring programme will positively alter the way talent is developed. However, for it to be a success it does need to be planned and prioritised, with clearly defined objectives.
Mentoring is one of the greatest investments an organisation can make. It's goes deeper than training as it can influences a team's culture and helps attract, develop and retain more talented employees and helps foster diverse ideas in the workforce.