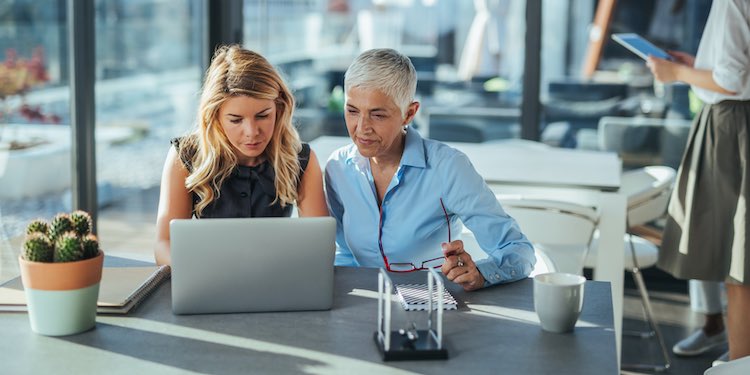 For employers and organisations with multi-generational workforces now is the time to consider how to build engagement, understanding and productivity across the generations. Cross-generational mentoring could be the answer.
Working as part of a mentoring relationship is a powerful way for individuals to grow their careers. Whether young people are learning from seasoned pros, or career achievers are passing along their wisdom, mentoring offers a host of benefits including increased knowledge, new skill development, negotiation of office politics, understanding unwritten company and industry rules and achieving career satisfaction.
Mentoring relationships tend to provide reciprocal opportunities for learning, with the mentors also benefitting from the unique experiences of their mentee. Organisations shouldn't under-estimate the impact that this collaboration can have in contributing fresh ideas for business growth.
Unlike traditional top-down mentoring, cross-generational mentoring involves pairing a person from one generation with a person from a different generation with the goal of mutual learning and growth.
This form of mentoring can be very useful as having different generations working together can be very challenging for an organisation, due to different behaviours, value sets and even language!
For example, customers need to be able to relate with the employees servicing their requirements. This means employees must have the necessary skills to readily build trust and empathise with the needs of older generations. As many younger employees have had limited face-to-face interaction with older people, this is a skill area they may need to improve
Tips for successful cross-generational mentoring:
Ensure both senior managers and mentors are motivated and committed to developing the skill base of participating employees.
Establish clear goals and a strong purpose for the mentoring program at the start and communicate these regularly to the participants.
Ensure the mentor's skills, knowledge and abilities are carefully matched to the mentee's professional and personal developmental needs and goals.
Foster a mentoring culture within the organisation that encourages the investment of sufficient time and effort.
Regularly track the progress of the mentoring program against its goals.
Gain regular feedback on the progress of the mentoring process.
If your organisation doesn't already have a formal mentoring program, consider introducing one.