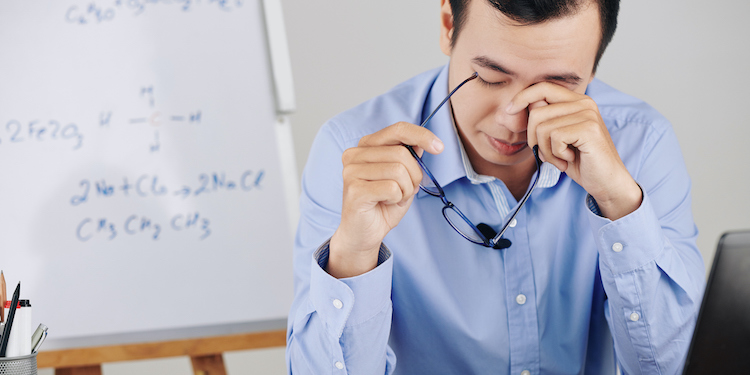 Traditionally coaching and mentoring have sometimes been viewed as tools that are used to help with career advancement, but that isn't their only use. They can be used very effectively to support users in many other aspects of working life, including supporting well-being and mental health.
As remote working and technological advances means that the line between work and home life becomes more blurred, more focus is being put on well-being and mental health.
Mental health is something that we all have and it moves up and down along a spectrum from good to poor. Considering how much time is spent at work, it's not surprising that can have a big impact on mental health and wellbeing. As stress levels rise mental health can become impacted and can decline.
Research consistently shows that when employees feel their work is meaningful and that they are valued and supported, they tend to have higher wellbeing levels, be more committed to the organisation's goals and perform better too.
According to a Populus poll for Mind of 2,060 adults in England and Wales in employment 60 per cent of employees say they'd feel more motivated and more likely to recommend their organisation as a good place to work if their employer took action to support mental wellbeing.
A Harvard Business Review survey of 140 coaches who had been hired to coach company executives found that during the coaching sessions personal issues came up 76% of the time.
One of the tools that can be used to effectively support good mental health and well-being is coaching and mentoring. Health coaching is defined as a service in which providers facilitate participants in changing lifestyle-related behaviours for improved health and quality of life, or establishing and attaining health promoting goals (Van Ryn & Heaney, 1997).
To perform at the highest level, you need to be able to understand your own thoughts, emotions and behaviours, it is therefore important to be aware when we are becoming stressed and underperforming, what is causing the stress and what we need to do to reduce it. Coaching and mentoring can be key in helping to do this.
Reduce Loss of Staff Due to Stress
According to an article in the HR Director on Coaching and Well Being, a small-scale study of coaching for headteachers in a challenging area of Bristol[1] showed it had a huge impact on the confidence to manage self, others and change. Heads reported that they had better clarity and focus, were better able to prioritise, were more realistic about expectations of self and others, were better able to identify strategies to manage time, stress and the job overall and were calmer, happier, more relaxed and less worried.
The positive impact on personal health went hand in hand with professional impact, and leadership style. One commented "At my worst, I would not have been here without coaching support".
A resilience and well-being coaching programme for staff undergoing a high-profile change in the NHS[2] found that coaching was a useful self-help tool to manage a stressful working environment. Participants achieved what was described as a "transformational understanding" of their individual and team resilience at work. It enabled them to recognise that the change had the potential to deliver both the positive and negative impacts and that while some things were out of their control, much was still within it. The result was that they remained engaged with delivering the change.
It is important to understand that employees don't need to be experiencing a mental health problem to start developing and working on their own well-being. This is an investment in employees, which will ensure significant returns for you as an organisation and them as individuals.
To find out more about running your own coaching or mentoring program using our proven mentoring and coaching platform why not get in touch.
[1] Bristol Education Action Zone Evaluation Report 2014 DfES
[2] Developing resilience and wellbeing for healthcare staff during organisational transition: The salutogenic approach Gray, D. in in International Journal of Evidence Based Coaching and Mentoring, Vol 14, No.2, August 2016
Contains references from Coaching and Well Being: Just a bit Woolly? | theHRDIRECTOR.