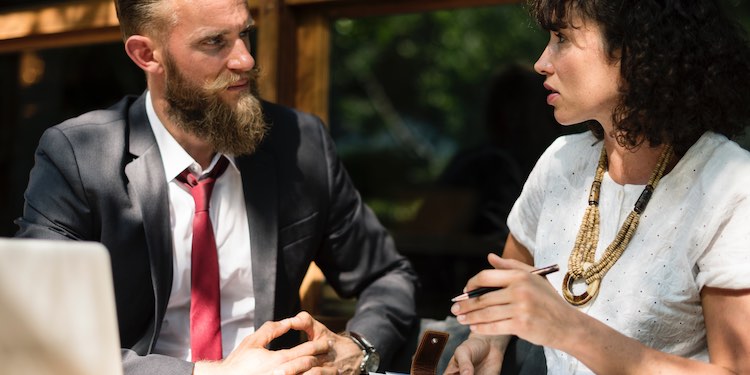 Human resources programs often talk about the value of mentoring in growing talent in an organisation and being able to solve a number of challenges.
High Turnover
When facing high employee turnover and uneven morale, it is important to invest in programs that nurture and develop people, particularly those from diverse backgrounds and female talent.
Developing Female Leaders
It is important to create a reason for young female talent to stay at an organisation and create an environment where they can aim for the top of their field. Enabling them to be mentored by a leader they value can be key in achieving this.
Statistics show that women in management only move into leadership positions 24% of the time.
One of the benefits of female mentoring is to create the confidence to say yes to opportunities, to develop their personal career roadmap and recognise where they are in their career development and help them grow their success. A mentor can give the mentee the tools to step up and to value themselves and to take on leadership roles.
As a business tool mentoring is proven to offer numerous benefits:
Mentoring boosts recruitment and promotion prospects
If you're looking for a primary reason to implement mentoring within your business, then consider the potential impact on recruitment. Offering mentoring opportunities is a real incentive to prospective employees, because it's been proven to enhance their career prospects.
This is something highlighted by one of the world's leading mentoring experts, Anne Fisher, who investigated the impact of mentorships on 1,000 US employees when working for Sun Microsystems, before the company was sold to Oracle.
The impact of mentoring on 1,000 workers over five years:

Mentoring increased pay rise prospects by 20%
Mentoring boosted promotion rates by a multiple of 5
Offering mentoring, can be leveraged to attract and recruit the best talent

The data also found that managers acting as mentors were also more likely to get a promotion, with 28% of mentors receiving a pay rise. Compare that to just 5% of non-mentors getting a pay rise, and it's clearly an excellent addition to your company culture.
Future-proofs your business
Your next wave of young employees will be very advanced when it comes to technological developments. This is where mentoring can useful when reversed.
Reverse mentoring involves your people aged 30+ being mentored by tech-savvy younger employees, who have grown up using the latest smart technology. In reverse mentoring age and experience aren't barriers.
Mentoring reduces workplace stress for mentors and mentees
Significant research suggests that being mentored can reduce mental stress in the workplace. However, just as importantly, scientists have discovered that when senior employees mentor their junior colleagues, it also helps to alleviate their own level of anxiety and improve mental health:
"Mentoring could help organisations address the serious and costly workplace issues of anxiety and mental health."
Mentoring displays business traits that are built for success and structured to reduce the risk of failure. In short, mentoring underlines key positive characteristics:
A desire to help others succeed
The ability to listen, learn, respond and grow
The confidence to achieve more
A structure that breeds success
Mentoring can increase employee confidence and your business revenue
Statistics suggests a link between companies that embrace a mentoring culture, and healthier profit levels. Research has shown that in the US businesses receiving mentoring increased their annual revenue by an average of 83%, compared to 16% for those who didn't.
Boost Turnover
Research also suggests that mentoring can enhance confidence and emotional intelligence and these traits are correlated with job performance and career progression. If your workers are focused and confident, they're also likely to make you more money, and thereby gain promotions and pay rises.
The personal connection forged via a mentoring program can be intensely valuable for both the employer and the individual. It's not going to work 100% of the time. But it's better than having nothing in place. And, in a competitive market for talent, it could make all the difference for companies seeking to develop their next generation of leadership.